NEWS
Jennifer Aniston's "Horrible Bosses" Character Causes Controversy With Anti-Gay Slur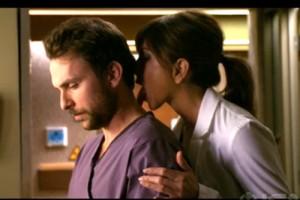 Jennifer Aniston may have fallen "in love" with her naughty Horrible Bosses character, Dr. Julia Harris, but the seductive, manipulative dentist — who loves to sexually harass anyone who crosses her path — that Jen plays has stirred up some controversy for using a gay slur.
"You're starting to sound like a little f****t there, Dale," Jen, as Julia, says when she is addressing her dental assistant, played by Charlie Day.
Article continues below advertisement
Despite the anti-gay connotation of Jen's dialogue, Horrible Bosses co-writer John Francis Daley defends Jen's character.
"I think when it is coming out of her mouth, it is understandably offensive," Daley told The Daily Beast.
His writing partner, Jonathan Goldstein, echoed a similar sentiment, stating: "It's indefensible. I think part of the challenge is to, in a fairly short amount of time, get these guys to a place where an audience can empathize….To shorthand that, we tried to think: what are the most offensive things they can say? Using a word like that I think is one of them. It says this woman is irredeemable."
So far GLAAD (The Gay and Lesbian Alliance Against Defamation) has not demanded an apology. Do you think Jen's language in the film is wrong?
Share your thoughts in the comments.