NEWS
Jennifer Lawrence on 'Hunger Games' Becoming 'Twilight': "I'll Soak Up My Freedom Now!"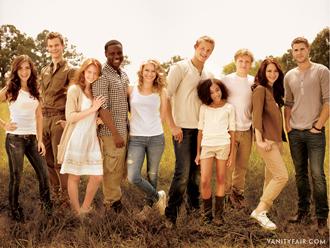 Jennifer Lawrence doesn't like comparisons being made between her upcoming film The Hunger Games and The Twilight Saga film — because the film hasn't come out yet!
In a new interview with Vanity Fair, Jennifer opens up about taking on the role of Katniss Everdeen in the highly anticipated film.
The Hunger Games is expected to have as much success as Twilight, so does Jennifer worry what the fame could do for her personal or professiona life?
Article continues below advertisement
"I try not to think too much about it," the 21-year-old Winter's Bone says. "Hunger Games is not Twilight, and while I hear the comparisons, it's really premature to say that it will be the same phenomenon."
And she's looking forward to the March 23 release of the film.
"I'm so proud of the work we did on the film — Gary and the entire cast and crew were amazing, and I can't wait for it to be brought to life because I think it's an important story," Jennifer says. "If it does become a crazy phenomenon, I'll soak up my freedom now!"
MORE ON:
Jennifer Lawrence