NEWS
Jennifer Lawrence's Battle With PETA Over Animal Cruelty Confession in 'Rolling Stone' Article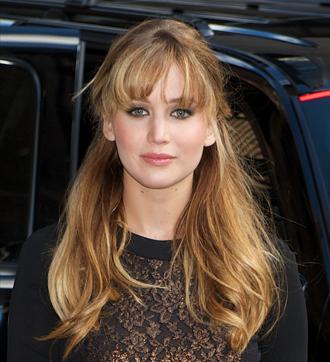 Sounds like Khloe Kardashian isn't the only one turning her back on PETA. The Hunger Games star Jennifer Lawrence is receiving some harsh backlash from the organization after she openly discussed her experience skinning a squirrel for the 2010 hit film, Winter's Bone, which garnered her an Oscar nomination.
OK! GALLERY: JENNIFER LAWRENCE GREETS HUNGER GAMES FANS IN MADRID
Jennifer recently told Rolling Stone that the scene wasn't fake and that she actually did skin a squirrel. "I should say it wasn't real, for PETA," she confessed to the magazine. "But screw PETA."
Article continues below advertisement
Obviously, Jennifer wasn't trying to be disrespectful, but it may have come off that way, which explains why PETA is fighting back.
"She's young, and the plight of animals somehow hasn't yet touched her heart. As Henry David Thoreau said, 'The squirrel you kill in jest, dies in earnest,'" the organization's president, Ingrid Newkirk told The Gothamist this morning. "When people kill animals, it is the animals who are 'screwed,' not PETA, and one day I hope she will try to make up for any pain she might cause any animal who did nothing but try to eke out a humble existence in nature."