NEWS
Jennifer Lopez to Casper Smart: I Need Space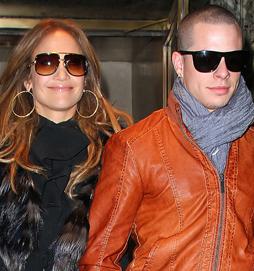 Jennifer Lopez and Casper Smart are about to go through a cooling-down period following an intervention by Jennifer's family, an insider tells OK!.
OK! GALLERY: CASPER SMART SURPRISES JENNIFER LOPEZ WITH BIRTHDAY YACHT PARTY
Says the insider: "Jen's family is very protective of her, and they're really concerned that she's moving way too fast with Casper. It's not that they have anything against Casper personally, but they're concerned about the age gap J.Lo is 43; Casper is 25, and are worried that Jen maybe getting in over her head.
Article continues below advertisement
"They just focused on the fact that Jennifer has a long history of moving too quickly when it comes to her relationships — which she can't deny."
Although Jennifer has been aware of her family's concersn, she was shocked when her mom, a sister and others sat her down to have a talk."
"It wasn't an attack on Jennifer or even Casper — it was more like her family stepping in and trying to talk sense into her," says the insider.
"They know her history. She always goes from one serious relationship to the next, and they really want her to take her time with Casper."
OK! GALLERY: JENNIFER LOPEZ AND CASPER SMART TOUR TORONTO WITH THE KIDS
At first, says the insider, Jennifer was upset and defended her relationship with Casper tooth and nail. But she eventually admitted that she has a history of moving too quickly, and agreed to put a little space between Casper and herself.
FOR MORE ON JENNIFER AND CASPER, PICK UP THE NEW ISSUE OF OK!, ON SALE NOW!