NEWS
Jennifer Lopez on her Ex-Boyfriends: "It's a Business"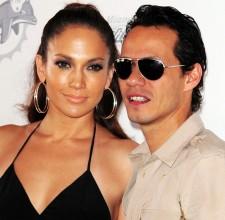 Jennifer Lopez is either realistic about relationships or just plain cynical as she reflects on the former men in her life: "It's a business. Once they stop making money off of you they stop coming around."
She could be referring to Diddy, ex-husband Ojani Noa (who's forbidden from releasing old home videos of his famous ex-wife) or even Ben Affleck.
Now a happily married mom to 22-month-old twins Max and Emme, J. Lo tells Allure magazine via Popeater how motherhood changed her life.
Article continues below advertisement
"To a certain extent, having children did change me, but it made me want to look at the places that I wasn't great and learn to love myself and take care of myself more."
So, how does she handle the paparazzi? "It's cool for a while. You're happy because it's part of knowing you're successful...and then, finally it becomes destructive."
Despite completing a triathlon last year, the 40-year-old says, "part of my business is about being in shape and looking good. You can't lie to yourself about it. But I'm not the monster I used to be in the exercise department."