NEWS
Jennifer Lopez & Marc Anthony Reunite in Puerto Rico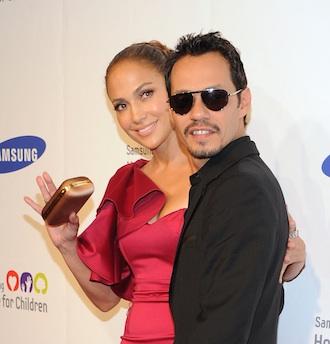 The show must go on for Jennifer Lopez and Marc Anthony. Despite splitting up this year, the couple was in Puerto Rico walking side by side for business reasons!
According to TMZ, the former power couple went to the Caribe Hilton to film their new talent competition show, Q'viva! Apparently they watched auditions last Tuesday night and looked like they were having fun!
It also looks like they're keeping their word. Soon after they split in July, a rep for the show's production company informed E! News that J. Lo and Marc would continue to work together on the show regardless of their break up.
Article continues below advertisement
The rep said, "Both Jennifer and Mark are committed to the Q'viva! project and will work on it as planned. The show goes on!" Their show will air on Univision in early 2012.