NEWS
Jennifer Lopez Music Video Co-Star William Levy Faces Sexual Battery Charges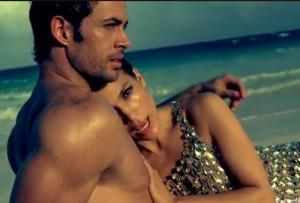 Jennifer Lopez has been in the media spotlight over her split from husband of seven years Marc Anthony, and now her name is tied to a different media story. The hunky actor, William Levy, who played J. Lo's love interest in her recent "I'm Into You" music video is being sued for sexual battery of a minor.
Radar Online obtained court documents filed one year ago that accuse Levy of battery.
"Through deception and trickery Levy, with the aid of several members of his entourage, lured Plaintiff back to the Hilton Hotel in Glendale. Plaintiff, who was infatuated with Levy — a rising star of international renown for his work on Spanish language telenovelas — wanted his autograph," the official papers state.
Article continues below advertisement
OK! NEWS: JENNIFER LOPEZ — FIRST PHOTO REVEALED POST MARC ANTHONY SPLIT
The papers went on to say that Levy "forced Plaintiff to perform sex act on him, strangling her in the process. He e****lated in her mouth, on her person, through which he transmitted a sexual disease to plaintiff. Plaintiff was subsequently taken to urgent care at Concentra Medical Center by a friend."
And now William, 30, has responded to the allegations against him, releasing a statement to Radar Online claiming because the plaintiff is a minor, she "gave consent to any and all alleged acts" and that the alleged victim "willfully, fraudulently, and maliciously deceived Levy into believing that she was a 19-year-old consenting adult."
He added that the victim "was at no point, whatsoever, physically restrained" and states that her distress was "self-inflicted."
The victim asked for $2.5 million in damages. William counter-sued for "defamation and extortion."
Watch William get close to J. Lo in the music video for "I'm Into You," via YouTube, below.