NEWS
Jennifer Lopez Threatens to Kill Matt Lauer for Asking About Marc Anthony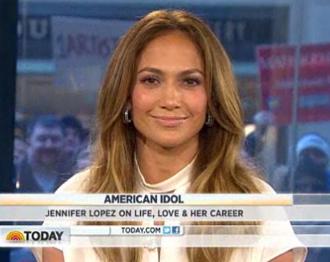 Jennifer Lopez wasn't very happy with Matt Lauer on the Today show this morning. The American Idol judge chatted about her new TV talent show, Q'Viva! The Chosen, which she is currently working on with her soon-to-be ex-husband, Marc Anthony.
Naturally, Matt wanted to know what it's like working with her ex, but J.Lo wasn't thrilled by the questions.
OK! GALLERY: JENNIFER LOPEZ FILMS SCENES FOR HER NEW LATIN REALITY SHOW
Article continues below advertisement
"Matt, I want to kill you right now!" Jennifer joked.
Matt read some quotes from Jennifer's interview with Vanity Fair about her divorce and the star said she couldn't say anything more.
"Everything I wanted to say about the divorce I said in that article. Marc and I agreed we weren't going to talk about it publicly again, she explained to Matt on Today. "It really is our personal life. We have children. It's something we have to respect and keep sacred. At the end of the day, we're working together. We have a lot of love for each other. We're human and it's not the easiest thing in the world but we handled it with grace and caring and a lot of love."
Article continues below advertisement
"We're human," she added. "I'm not going to sit here and lie to you about it. But at the end of the day there is real love there, and there is a family there and that comes first. And at the end of the day we also really love this project. It has its difficult moments once in a while when we're together, just because of the same things as when we were married."
Will Jennifer ever marry again?
"I don't know," she said. "We'll see.., it's not time to think about that, do you know what I mean? It's still fresh."