NEWS
Jennifer Lopez Wanted to Leave Marc Anthony Last Year Over Tax Debt, Reports Say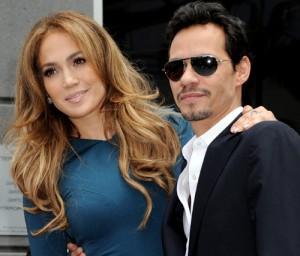 Jennifer Lopez and Marc Anthony's split may have been a long time coming. According to recent reports, the seemingly happy couple was having marital struggles for months, and J.Lo wanted to divorce her hubby of seven years in 2010.
Star magazine reports that the couple's split didn't surprise their friend because J.Lo was ready to walk out of her marriage around Christmas.
Article continues below advertisement
"Jen told him she wanted out of the marriage late last year, but he begged her to stay," a source told Star. "She stayed, but she was miserable until finally she couldn't take it anymore."
This past Friday the couple made a joint statement announcing their split, saying, "We have decided to end our marriage. This was a very difficult decision. We have come to an amicable conclusion on all matters. It is a painful time for all involved, and we appreciate the respect of our privacy at this time."
So why was J.Lo so ready to walk out on her husband of seven years?
Money, according to Radar Online.
This past year Marc owed $3.4 million in taxes, and Jen wasn't happy.
"I'm not bailing him out," she told friends.
One of her pals told Radar, "She fell out of love with him, and it happened early last year. She was miserable in the marriage, and finally late last year she wanted out."
In the latest issue of OK!, we reveal more details of their split, including news about Marc's visit with his ex-wife.