NEWS
Jennifer Lopez's Lastest Album 'Love?' Foreshadowed Marc Anthony Split?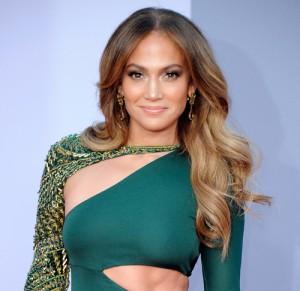 Many were shocked at Jennifer Lopez and Marc Anthony's decision to end their marriage after seven years, questioning what went wrong with the seemingly happy couple. Looking back, there is growing speculation that Jen's latest album, Love?, suggested there was trouble in paradise.
Jen released Love? earlier this summer, and told MTV she has always questioned the true meaning of love — the reason for placing the question mark on her album's title.
Article continues below advertisement
"I'm excited for everyone to hear all of the album, but I think in particular some of the songs like 'What Is Love?,' 'One Love,' 'Run the World,' 'Papi,' 'Starting Over,' especially," she told MTV at an album-release event in L.A. in May.
She continued: "They all express different moments in love and that's what this album was about. You know, sometimes it's difficult, sometimes it's amazing, sometimes overwhelming, sometimes you just don't know what to do. And I hope that I captured all of that on this album."
Now in the wake of her split from Marc Anthony, it's hard not to speculate that Jen's record had a strong link to her personal life.
"We have decided to end our marriage. This was a very difficult decision," the couple released in a joint statement Friday. "We have come to an amicable conclusion on all matters. It is a painful time for all involved and we appreciate the respect of our privacy at this time."
Article continues below advertisement
Marc kept busy this past weekend, performing at Simón Bolívar Metropolitan Park in Bogotá, Colombia on Saturday.
"They're saying I'm single," he reportedly said to the the audience during the performance.
The couple are the proud parents of three-year-old twins, Max and Emme.
Do you think Jen's new album was interconnected to her split? Sound off in the comments.