NEWS
Jennifer Lopez's Twins Are Calling Casper Smart "Daddy" — And Marc Anthony is Fuming!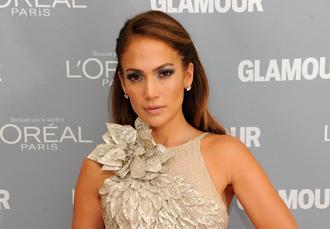 Article continues below advertisement
What really steams the 43-year-old salsa singer is the way the boy toy, 24, bonded with 3-year-old twins Max and Emme, Marc's kids with J.Lo, 42. Just recently, Casper and the American Idol judge enjoyed a Malibu beach day with the twins — looking very much like a family.
"Marc found out that the kids have started calling Casper 'Daddy,' and that sent him over the edge," the insider says. "Marc's been calling Jennifer and screaming and yelling, but there's not a whole lot he can do. When she has the kids, Casper is going to be there, and she's told Marc he has to accept that."
Good luck with that, J.Lo. The shame of it is that after their acrimonious split, J.Lo and Marc seemed to have reached a détente. The exes collaborated harmoniously on their South American talent show Q'Viva! The Chosen — and that fueled talk of a reconciliation.
"It's fun because we know each other so well and we really work well together," J.Lo said of the experience.
But the rekindling never took off.
"Marc's sure that Casper is the reason that Jen changed her mind," the insider says. "He would love nothing more than to have his family back together, and in his mind, Casper is the only thing standing in the way."
FOR MORE ON J.LO, MARC AND CASPER, PICK UP THE NEW ISSUE OF OK!, ON NEWSTANDS NOW!