NEWS
Jennifer Love Hewitt Has Beef With Team Jacob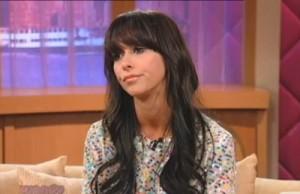 Jennifer Love Hewitt has a little beef with Team Jacob — actually, with Taylor Lautner in general. The glamorous, veteran actress had a run in with the Twilight teen heartthrob at the Eclipse L.A. premiere and she didn't quite get the reaction she was hoping for!
Yesterday, on the Wendy Williams Show, Jen opened up about a traumatizing run in she had with Taylor on the red carpet.
Article continues below advertisement
The actress — who's been back and forth on whether she's Team Edward or Team Jacob — had been leaning toward Jacob, until she took a pic with the werewolf off-screen.
"He's definitely not Team Jennifer, let me tell you... I deleted the picture," the actress told host Wendy Williams!
Find out if Jennifer Love had a run in with Robert Pattinson and if she decides to switch teams in the clip!