NEWS
Jennifer Love Hewitt's Birthday Bailout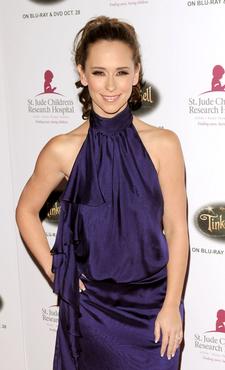 Forget the ailing economy! A freebee is still a freebie--at least according to Jennifer Love Hewitt.
PerezHilton.com is reporting that the Ghost Whisperer star demanded that CBS execs foot the bill for her $1,500 Alice in Wonderland-themed birthday tea party--despite the network's rule forbidding any production-fronted parties in the current economic atmosphere.
The show reportedly had to get creative to keep the party under wraps from CBS bosses.
Article continues below advertisement
To add insult to injury, Hewitt didn't invite the majority of her Ghost Whisperer crew, even though CBS was paying for the party. Those that did make the guest list included castmates and members of her hair, makeup and wardrobe team. Guests were treated to catering from Marmalade Cafe at $19 a pop. And the actress herself reportedly called the paparazzi to come shoot the party.