NEWS
Jennifer Morrison: I'm Not Dating Matthew Perry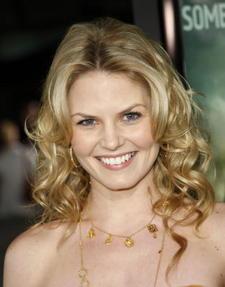 Usually when couples break up, they go their separate ways — not so in TV land. Jennifer Morrison and Jesse Spencer terminated their engagement last year but must still see each other every day on the set of their show, House.
Still, there are no hard feelings.
"The last several months have been really nice," Jennifer tells OK! at the Cloverfield premiere.
She's definitely not the first person forced to work with their ex — Sophia Bush works with ex-husband Chad Michael Murray on One Tree Hill and recently they still "have a lot of fun together."
Article continues below advertisement
As for Jennifer's current love life, don't trust those rumors linking her to Matthew Perry.
"He's a good friend," the 28-year-old says. "He's a friend. He's great."
So she's single then?
"I've just been figuring out who I am and what I want. I'm going to surf camp in San Diego!"
By David Lasky