NEWS
Jen's Mothering Practice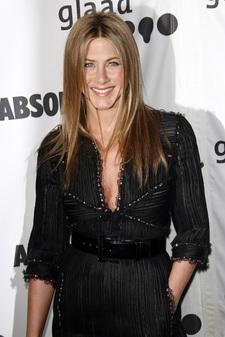 There's no doubt that Jennifer Aniston has done some good movies in the past, along with the bad. No matter what, however, her movies are what she wants the focus to be on, not her personal life.
''Election night was just so moving, so unbelievable,'' she tells Entertainment Weekly. ''And now what do people do? Read my crap! Everything comes to a halt: 'What did she say?' Good God. You have to laugh at it all at the end of the day.''
Article continues below advertisement
Her newest movie, Marley and Me, has her playing both a mother and wife, something she's rarely done in the past.
''Sometimes you're not always so thrilled about the movie you're pushing,'' she admits. ''But this is a good one.''
CLICK HERE for OK!'s Ultimate Jennifer Aniston gallery!
And while her motherly role came as a challenge, Jen, who adds that she feels everything in her life is "just beginning" says pretending to be a mom was definitely a good thing.
''I feel like that's in my future and I'm on the verge of it in some way — or it's something I long for. So it was great to sort of dip your toe in it.''
As for playing a wife to Owen Wilson in the movie, Jen's opinion on their story echoes with a bit of familiarity, bringing up her own marriage to ex Brad Pitt.
''What was interesting was the story of these two people, how it doesn't always look so pretty,'' she explains of Marley and Me. ''You have your ideas and your dreams when you start out, and you're sort of wide-eyed and bushy-tailed as a young married couple. Then life unfolds and it doesn't always take you in the directions you hope that it will.''
Article continues below advertisement
Don't expect Jen to start blabbing about her past romances, however. She's staying tight-lipped and keeping her life to herself.
''It's my history," the 39-year-old says. ''It's my memory. That's all it is to me: something that happened, something that was really quite poignant and good in the long run.''
And even if she's staying mum on Brad, she doesn't harbor any ill will against him, confessing that she wants his next movie, The Curious Case of Benjamin Button, to do well, even though it opens the same day as Marley and Me.
''I've seen about an hour of it," she says of Brad's movie. It's amazing. Amazing."