NEWS
Jeremy Jackson's Sex Tape: "I Was Blackmailed"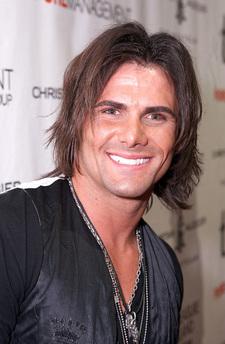 These days it seems like you're nobody until somebody releases a sex tape with you in it. Add Jeremy Jackson, aka David Hasselhoff's TV son Hobie on Baywatch to that growing list of random celebs doing the deed on film.
The 28-year-old former child star issued a statement to TMZ.com, claiming that he was forced to hand over the steamy film he made with porn star Sky Lopez.
"Listen, this video was made by my best friend," Jeremy tells TMZ in the statement. "Between me and a casual sex partner who just so happened to be a former porn star. I was later physically threatened if I didn't turn the DVD over to some drug addicted thugs."
Article continues below advertisement
According to Jeremy, the unnamed bad guys lied and said Sky wanted the tape back because she'd turned to God.
"So I gave it up for HER and so they would not beat me up and 'make my life hell' as they had threatened. I was blackmailed. This private recording becoming public kinda sucks. But I thought people out there should know the truth and how far some people will go to make a quick buck," he concludes.
We want to know what the Hoff thinks about all this!