NEWS
Jeret "Speedy" Peterson, Olympic Skier, Commits Suicide at 29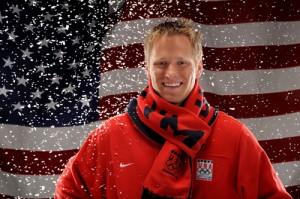 Jeret "Speedy" Peterson, an American skier who won a silver medal at the 2010 Winter Olympic games in the freestyle division, was found dead of a self-inflicted gunshot wound on Monday, according to Utah police. He was 29 years old.
OK! GALLERY: OLYMPIANS' SECRET INDULGENCES REVEALED!
According to CNN, Jeret called 911 on Monday night and told police he was going to take his own life. The freestyle skier told the Unified Police Department of Greater Salt Lake where they could find his body in Lambs Canyon before he shot himself.
Article continues below advertisement
Police said Jeret left a suicide note but did not reveal what it said.
OK! GALLERY: 13 WINTER OLYMPIANS GO SHIRTLESS!
According to Today, Jeret suffered from alcohol abuse and depression. He was arrested early on Friday and pleaded not guilty to drunk driving.
Natalie Morales gave a touching tribute to Jeret on Today; she had spent time with him at the Olympics and got to know him as a friend.
"We all felt like we got to know him, and he was such a sweet young man — so charming," Natalie said getting slightly choked up. "He was a self-described adrenaline junky. He said he had two speeds: go and then he would crash and fall asleep. So I think it was life's quieter moments that got to him."