NEWS
'Jersey Shore' Cast Crashes 'Rachael Ray Show'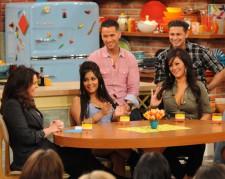 The cast of Jersey Shore is landing on the Rachael Ray Show and taking host Rachael Ray by storm! In a segment that airs tomorrow, Jan. 21, Snooki reveals how she got her name, The Situation gives Rachael a Jersey nickname of her own and Sammi and Ronnie open up about their relationship.
Finally we learn how Snooki got her name!
"I'm finally going to say what Snooki means," she reveals on the show. "I was in middle school, I think it was like eighth grade, and I was the first girl in my girlfriends to make out with a guy. So you know Save the Last Dance Snooki the cootchie crook? It was the D.J. Anyway, my girls started calling me Snooki, so it just stuck ever since. I was in eighth grade!"
Article continues below advertisement
The Situation then decides that Rachel needs a Jersey Shore name of her own!
"I think I thought of one backstage real quick!" he exclaims. "What do you think about 'The Appetizer?' I was trying to think of something with like food and stuff like that whether it was the entrée, but I was like you know what, it's the appetizer!
When asked about their relationship Ronnie and Sammi aren't hiding anything!
"Yeah, we're still together," Ronnie says and Sammy adds, "things are okay. Things are good."
It's a different kind of relationship because of everything that's going on," Ronnie continues. "It's pretty hard, but I mean you just deal with it day by day and that's it."
It just is what it is with us," Sammy explains. "We know what's real and what's right, so that's all that's really important."
We're glad they're keeping things in perspective!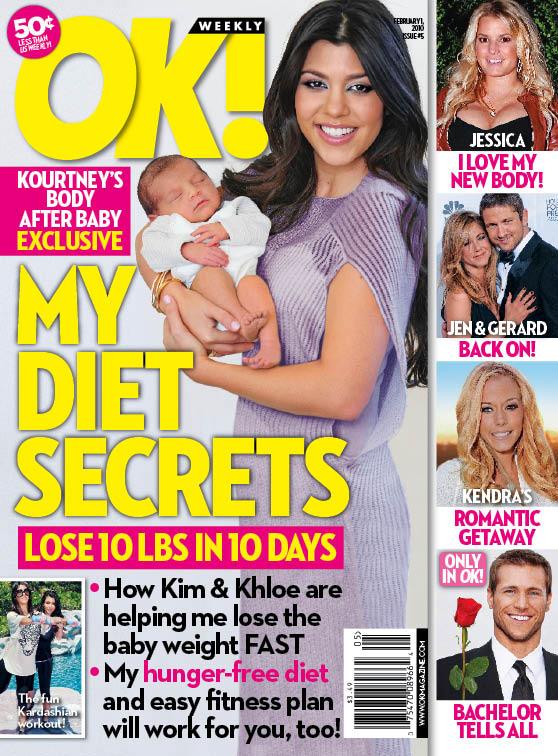 EXCLUSIVELY IN THE NEW ISSUE OF OK!, NEW MOM KOURTNEY KARDASHIAN REVEALS ALL THE DETAILS ON HOW SHE'S SLIMMING DOWN WITH HER HUNGER-FREE DIET AND EXERCISE PLAN!
•ALSO IN OK! THIS WEEK:
Jennifer Aniston: OK! reveals what's really going on with Gerard Butler.
Jessica Simpson: The singer is embracing her curves and revealing that she loves her body!
Haiti: From Wyclef Jean to Angelina Jolie to Lady Gaga, find out how all the stars are doing what they can to help.