NEWS
Jess Dines With Her Exes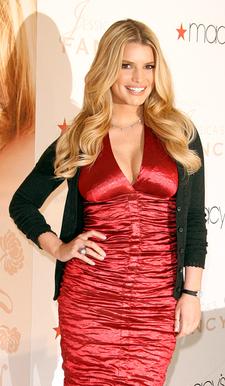 With boyfriend Tony Romo nowhere in sight, Jessica Simpson imagined her tax-day dinner — with mom Tina and sister Ashlee — as a girls' night out. She didn't bank on the most awkward run-in of her life: bumping into not one, but two celebrity exboyfriends!
After two hours of drinks, John Mayer, 31, and Adam Levine, 30, were exiting L.A.'s Katsuya restaurant on April 15, when they spied their mutual former flame, Jessica, 28. Sources tell OK! that Tina asked the boys to join them.
Article continues below advertisement
John knocked back Patrón shots and pricey gold sake while Maroon 5 frontman Adam nursed a beer. Ashlee, 24, ordered tempura and mineral water. And Jessica? She noshed Japanese ribs and imbibed an alcoholic beverage mixed with cola.
While Jessica seemed a bit flustered by the encounter, it didn't stop her from smiling broadly for fans when she left at 8:45 p.m. John, who recently split from Jennifer Aniston, remained nonplussed. "He stays friends with all his exes," says a pal.