NEWS
Jesse James Can't Stop Hurting Sandra Bullock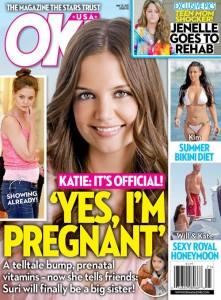 In the new issue of OK!, read all about how Jesse James takes potshots at his former wife, Sandra Bullock, in his new tell-all, while blaming his bad-boy ways on an unhappy childhood.
Sandra is facing yet another public humiliation from her ex-husband. The Oscar-winning actress has not publicly acknowledged his new book, Jesse James: American Outlaw, but sources say she is reeling over his latest slap in the face.
Article continues below advertisement
Jesse paints himself as a victim, blaming childhood abuse and a lack of self-esteem for his infidelity. A source says Sandra is anything but sympathetic.
"She isn't buying it," the source tells OK!. "He's trying to put the blame anywhere but on himself. He doesn't take responsibility for his actions, and the book has only brought the entire horrific experience back into the public for her."
While Jesse claims the book is just a way for him to tell his story, those close to Sandra say the actress sees it quite differently. "She feels like it's his way of getting revenge on her," says the source. "In his mind, she should have just taken him back after he admitted to cheating on her. He thinks she should have forgiven him and just 'gotten over it.' For some reason, he blames her career for the fact that she didn't."
Jesse writes that Sandra ended the marriage to save her career. "News of our scandal was impossible to separate from news of her career…. There was no way in hell she could risk taking me back.… It would soil her professionally."
FOR MORE ON JESSE'S FEELINGS ON SANDRA, PICK UP THIS WEEK'S ISSUE OF OK! - ON SALE EVERYWHERE NOW!