NEWS
Jesse James at Sandra Bullock's Baby Shoot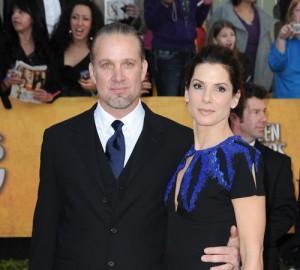 According to recent reports, Jesse James was at his wife Sandra Bullock's side during her now famous photo shoot revealing her adopted son, Louis Bardo Bullock.
According to TMZ, Jesse was not only present at the shoot, but "incredible with both Sandra and Louis" and created a "healthy, loving and positive atmosphere."
Article continues below advertisement
The photos were allegedly taken March 9, TMZ reports, two days after the Oscars and only a few days before the news of Jesse's infidelity went public.
Sandra and Jesse began the long adoption process together, and since his scandal, Sandra has filed for divorce and will be dedicating her time to Louis as a single mom.
Sandra and Louis are currently living in his birth city of New Orleans, as divorce proceedings are underway.