NEWS
Jessica Alba Feels Picked On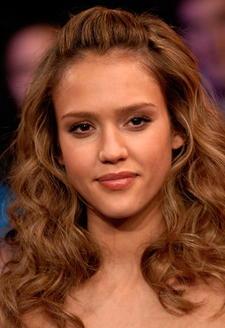 Despite being of Mexican ancestry, actress Jessica Alba doesn't speak Spanish — a fact that some in the entertainment industry see as a major shortcoming. In a new interview on Latina.com, the Sin City star talks not just about being the target of criticism, but what she views as a double standard.
"No one gives Cameron Diaz a hard time for not speaking Spanish," says the mom-to-be. "Her dad's Cuban, and I was telling her I feel so bad because everyone is so nasty to me for not speaking Spanish. She's like, 'I don't speak Spanish! I barely speak English!'"
Article continues below advertisement
It was a similar situation for Alba when she lost out to actress Rosario Dawson for a part in the Spike Lee film The 25th Hour. According to Jessica, the filmmakers told her they wanted "a Latin girl who can speak Spanish," but when she finally had the chance to talk to Rosario about the situation, Jessica was surprised to find out that neither of them speaks Spanish!
For the complete interview, go to Latina.com.