NEWS
Jessica Alba Reveals Daughter Honor "Believes Everything is Magic!"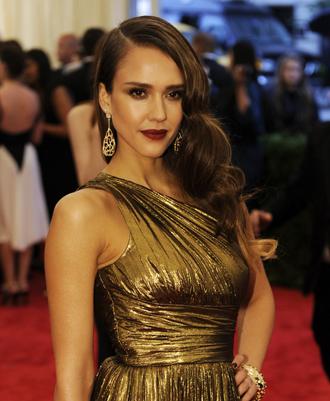 Jessica Alba is certainly a doting mother, but the actress is also using her own children! Jessica opened up at the 2012 Met Gala in NYC where she revealed, "What are daughters good for if you can't use them to dress them up? My mother used to dress me up, now I can dress my kids up."
Does her oldest daughter like to dress up her youngest one? Yes!
"Honor just wants to make sure she outshines the baby. If the baby Haven has one tutu, she has two."
Article continues below advertisement
OK! GALLERY: JESSICA ALBA & FAMILY TOUCH DOWN IN TOKYO
Jessica also revealed to OK! that Honor loves when she gets all glammed up. "I mean, she loves when I get dressed up because she's like, 'You look like a princess, mommy.' She's like,' I want to be a princess' and she puts her dress-up clothes on. She's like, 'Why can't I wear it?' and I'm like, 'because it doesn't fit you yet.' She says, 'Well why not?' and I'm like, 'I really can't explain this now. Different sizes, I can't explain.' She thinks everything's magic. I mean she believes everything's magic."