NEWS
Justin Timberlake Praises Wife Jessica Biel On Her Birthday: 'You Make Me Want To Be BETTER'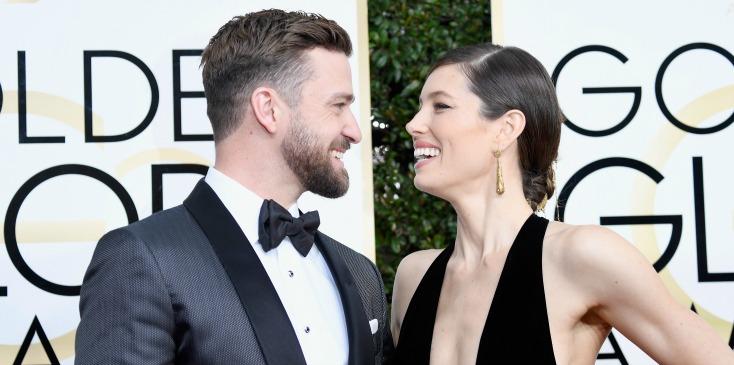 Justin Timberlake wanted his wife Jessica Biel to know just how special she is on her birthday.
On Instagram, the "Can't Stop the Feeling" singer posted an adorable photo of him kissing his wife on the cheek, followed by a gushing caption expressing his love for his wife of over four years.
"You make me laugh. You make me smile. You make me LOVE. You make me want to be BETTER," JT said.
"Speaking of, it doesn't get any BETTER than you…" he continued.
Article continues below advertisement
"Ask me who the luckiest guy in the world is and I will tell you that you are looking at him. Happy Birthday, my heart," he finished.
How did Justin top his amazing note to his wife? With a party that only he could plan…a roller-skating party, of course!
Justin shared a video of those festivities as well, where he sported an American flag jacket and fanny pack while wearing a shirt that read, "Make America Skate Again."
This man definitely knows how to make a birthday memorable!
What do you think of Justin's sweet note to his wife? Let us know in the comments!