NEWS
Jessica Biel: Rumors About Relationship are "weird"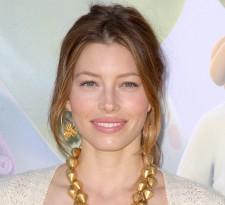 Speculation about a split constantly swirls around Jessica Biel and her boyfriend of two years, Justin Timberlake, but the actress says she feels "zen" about the constant attention.
"It's definitely been weird and sort of bizarre to deal with," she says of the focus on her relationship with 28-year-old Justin, in an interview with the UK's Independent newspaper.
"But you have to have a sense of humour about the whole thing. Honestly, I look at a magazine and they know more than I do.
Article continues below advertisement
"You do really have to just get into a place where you feel Zen about it – take a deep breath and know that somebody is going to be taking your picture while you're going to the laundry and picking up your dry cleaning. "
The beauty who voiced Neera, a cartoon alien in the animated movie, Planet 51, is also a fervent believer in extra terrestrials.
"I definitely believe in the possibility of intelligent life on other planets," says the 27-year-old. "There's just so much space out there to not believe in that. For me, the idea with this movie is to be open to change.
MORE ON:
Justin Timberlake
"You should be accepting of change because, only through change, can you grow and learn more about yourself, as a human or alien."
Meanwhile, Jessica shares a sneak peek from the Vancouver set of The A-Team, in which she plays sharp-shooting Lt. Sosa opposite Bradley Cooper and Liam Neeson in the reboot of the '80s series.
"It's going really, really well. I'm getting to work a lot with weapons again, which I haven't done in a long time.
"I think I was a little concerned, at first, about whether we were going to be really super-cheesy or dark, or what we'd be doing. And, I think we've found lots of humour, at the same time that it's quite emotional with dramatic moments.
"There's a lot of different things combined into this one movie but there's also many throw-backs and a lot of paying homage to the original show."