NEWS
Jessica Chastain to Star as Princess Diana in 'Caught in Flight'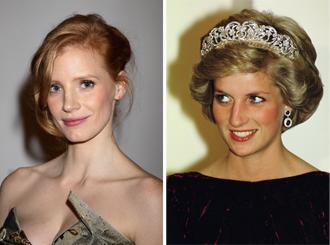 Hollywood's new "it girl" Jessica Chastain will reportedly be going royal with her next role! The Tree of Life actress is set to play the late Princess Diana in the upcoming film, Caught in Flight.
According to Indiewire, Caught in Flight is to be directed by Oliver Hirschbiegel and tell the story of Diana's secret affair with Dr. Hasnat Kahn.
The heart surgeon was said to be the love of Diana's life.
Article continues below advertisement
The film is described as a "love story between a princess locked in a tower and an ordinary man."
Pre-production is set to begin in March 2012 with a budget reported at $15 million.
Do you think Jessica will make a good Diana?