NEWS
Jessica Chastain on Watching Her 'Lawless' Nude Scene: "It Will be Totally Embarrassing"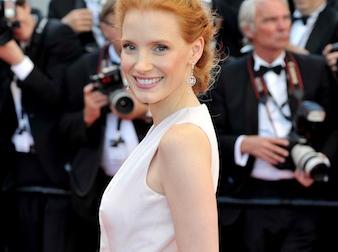 Jul. 8 2019, Updated 1:20 a.m. ET
View all comments
Article continues below advertisement
According to USA Today, she said, "It's going to be interesting to see this film in a huge theater. Because I am, you know, more exposed."
OK! NEWS: ELIZABETH OLSEN & JESSICA CHASTAIN STEP OUT IN LA FOR LAFCA AWARDS
Then, she added while giggling, "It will be totally embarrassing. I am going to be bright red. I'll have to cover my eyes during that scene." In the movie, Jessica stars with Tom Hardy and Shia LaBeouf  during the Prohibition Era in Virginia.
Although she sounded a little squeamish about seeing herself in the flesh on the big screen, technically, it was a pretty powerful experience for the starlet. Jessica indicated, "So I am a woman very much in control in that scene. I am not being objectified. So I was excited to shoot it. It puts the woman in a very powerful position." 
Lawless opens in theaters nationwide on August 31.