NEWS
Jessica Endorses Beer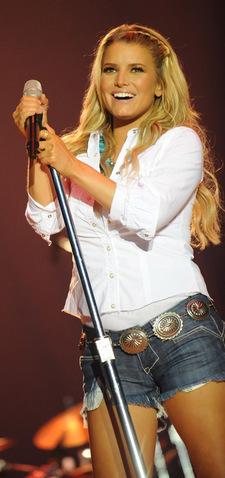 Jessica Simpson has been doing a lot of branching out lately, moving from pop star to country singer, and expanding her Jessica Simpson Collection to include everything from shoes to handbags, fragrances to jewelry.
Add in her work endorsing Proactive Solution acne products and it would seem that Jessica has a lot on her plate.
Now she's adding beer to the table as well: it was announced today that she will be the new face of Stampede Light Plus, a beer marketed by Dallas' Stampede Brewing Co. as a beer for active people.
Article continues below advertisement
She'll appear in ads for the beverage and is also taking a 15 percent stake in the company. Jessica said in a statement that she's ''always looking for ways to diversify my portfolio with good ideas and good people.''
A music career, clothing line, acne products and beer – if that's not a diverse portfolio, we don't know what is.