NEWS
Dad Bod No More! Jessica Simpson's Plan To Get Eric Johnson Back In Shape REVEALED!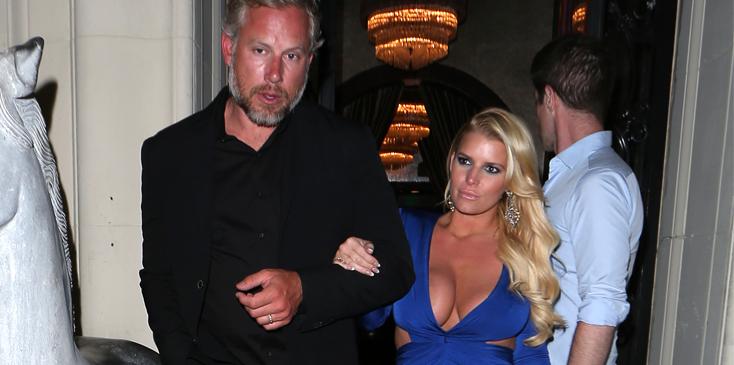 Jessica Simpson is over Eric Johnson's dad bod!
The singer is starting to worry about her former football playing husband, who is packing on the pounds. "Eric's really packed on the weight and she's worried about him," a family insider told OKMagazine.com exclusively. "He looks ten years older than 36 and she's not going to let him put on any more."
The source revealed that the 36-year-old "drinks like a fish and doesn't eat well when he's not at home and the only exercise he gets is ambling around a golf course," but things will change because Jessica isn't "going to let him put on any more" weight!
Article continues below advertisement
Jessica "misses her sexy footballer husband and has enlisted diet and nutrition weightloss experts to give him a kickstart," the insider said. "It doesn't make sense that he's got a big gut and moobs."
What do you think of Eric Johnson's new body? Let us know your thoughts in the comments section!