NEWS
Jessica Simpson Debuts "My Only Wish" From Christmas Album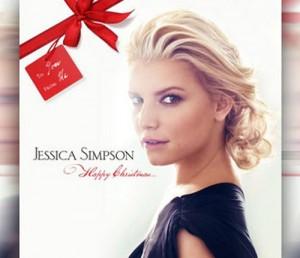 Jessica Simpson is ready for the holidays and wants to share her excitement! The crooner debuted her new single "My Only Wish" from her Christmas album today on air with Ryan Seacrest!
"This (album) is different because it's under my complete control," Jess shared with Ryan on his KIIS FM radio show. "It's the first record that I'm putting out on eleveneleven Records which is my new record company."
Article continues below advertisement
Jess, who has been very busy promoting her clothing and accessories line, said she was itching to get back into the studio.
"I think it's great to have a spiritual record out there to be my first record because that's how I got start in the business anyway."
She also dished on her holiday plans with boyfriend Eric Johnson!
Catch the interview below.
"My Only Wish" Lyrics
If only given one wish for Christmas
A lot of things would truly come to mind
I'd think of everything from snow to trees and mistletoe
But only this one wish would touch my heart
My only wish for Christmas is you
You're the only gift I wanted but had to choose
Above all presents big and small, you're the greatest gift of all
Article continues below advertisement
My only wish for Christmas is you
I don't need all those fancy decorations
I'd do without my mother's pumpkin pie
I'd give up all the Christmas cards just to have you in my arms
Thats why my only wish this year is you
My only wish for Christmas is you
You're the only gift I wanted but had to choose
Above all presents big and small, you're the greatest gift of all
My only wish for Christmas is you
Your love means more than colored lights, more than snowy winter nights
A present any shape or size can't match the beauty of your eyes
Of all the things I could receive, you're the only gift I need
My only wish for Christmas is you
My only wish for Christmas is you
You're the only gift I wanted but had to choose
Above all presents big and small, you're the greatest gift of all
My only wish for Christmas is you
My only wish for Christmas is you
My only wish for Christmas is you
My only wish for Christmas is you