NEWS
Jessica Simpson Dishes About Her Weight: "I'm Still Confident"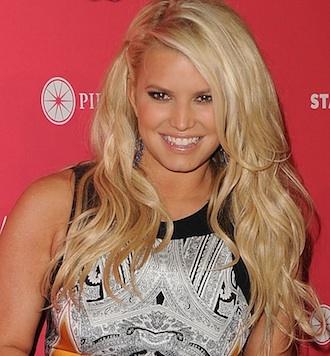 Mama-to-be Jessica Simpson is proud of her curves and don't you forget it! Although she officially announced her pregnancy on Monday, the fashion powerhouse and entertainer covers the December issue of Lucky and actually points out that not being stick then has probably helped her brand.
According to Celebuzz, she stated, "I got so much scrutiny for putting on extra pounds, but I think that the decision not to make myself anorexic was really great for branding." Jessica added, "Because when you're really, really skinny, not everybody can relate to you."
Article continues below advertisement
Even a few years ago when she was criticized for wearing mom jeans and pointed out on The Oprah Winfrey Show the pair was actually a size six, Jessica added she doesn't lose sleep over scrutiny. "Everybody fluctuates but I'm open about my weight and I'm still confident. I don't cry about it too much."
During the interview it sounds like Jessica is very grounded and doesn't have an official wedding date set yet. Considering she hasn't tried on a wedding dress yet, she added, "I'm not looking for more fame or money. I feel very secure in those areas."