NEWS
Jessica Simpson Doesn't Want to be "Hormonal Bridezilla"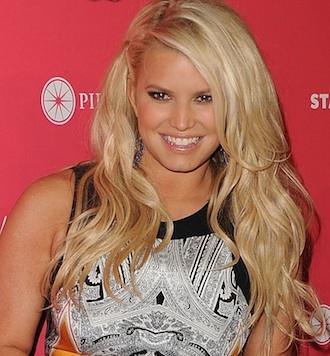 Last night, Jessica Simpson revealed she wants to have her baby before walking down the aisle with fiance Eric Johnson. Essentially, the fashion powerhouse and entertainer said she doesn't want to be a "hormonal Bridezilla."
Jessica told Entertainment Tonight, "We didn't even have a wedding date nailed down." She added, "I'm going to wait until everything is over so I don't end up being a hormonal Bridezilla." What exactly urged her to finally announce her pregnancy? It was all in the baby bump, apparently. She told ET, "The stomach spoke for itself." This prompted her famous tweet last week on Halloween: "It's true, I'm going to be a mummy!"
Article continues below advertisement