NEWS
Jessica Simpson Has a New Crush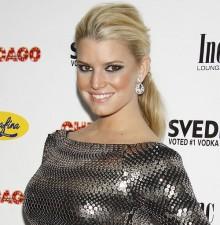 Jessica Simpson has several reasons to smile this holiday season. While it may seem like her sister Ashlee Simpson-Wentz has it all right now — an adoring husband Pete Wentz, her son Bronx Mowgli and a Broadway debut in Chicago — Jessica may be catching up soon! She has a new crush that she's very excited about!
OK! has learned that Jessica is crazy about Smashing Pumpkins front man Billy Corgan since she connected with him at a party on Nov. 6.
Article continues below advertisement
The singer hasn't had much luck with guys since her divorce from Nick Lachey in 2005, but she feels a connection with Billy.
"She has completely fallen for Billy and his easygoing, smart attitude,"a close friend of Jess said. "She says she wants to take things a lot further."
On Sept. 11 Jessica tweeted, "My friend, Billy Corgan, has a pure and enlightening outlook on faith. Go to his new website!"
Her friends said Jessica has "secretly been crushing on him for months and felt there was a connection."
Jessica spent an evening in November at a friend's party in L.A. flirting with Billy.
"As the night went on," an eyewitness said, "Things got more intense and they talked with their faces just inches apart."
"We do worry that she is on the rebound," an insider explained. "But she is a big girl and capable of making her own decisions."