NEWS
Jessica Simpson: I'm Shy!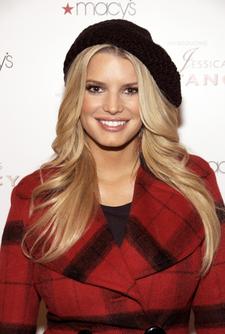 Everyone knows that Jessica Simpson has had a pop career, a reality TV show, a very public divorce, a string of not-that-great movies, a famous NFL quarterback boyfriend and is now attempting the crossover to country music. But for all that the public knows, the bubbly blonde claims she's not that outgoing.
"I am a very shy person, but I do believe that God has blessed me with a gift that I need to share," she tells the Chicago Tribune. "I always wanted to be entertaining in some way. Whether it's cooking dinner for a best friend or onstage, I try to do it up right."
Article continues below advertisement
CLICK HERE for OK!'s Ultimate Jessica Simpson gallery!
As for trying her best, J. Simp is out to prove that she really does have what it takes to be a country singer, going on tour with Rascal Flatts in January with her album, Do You Know.
"I can't wait to be a part of their show and let everyone know that I do actually sing and I'm not just in tabloids," she says