NEWS
Jessica Simpson: I'm Single, But I Mingle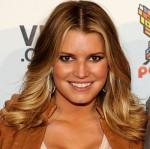 Article continues below advertisement
So why haven't we seen Jess out with a new man yet?
"I mingle around very privately," she explained. "I have ways in and out of my house and certain places that I go that are private just so I can have a normal life. I'm still out there and being normal."
OK! NEWS: JESSICA SIMPSON WANTS A "NORMAL MAN"
Even though her past relationships haven't ended well, Jessica says she's still open to dating another celebrity.
"It doesn't really matter to me. They definitely have to understand my life and what I put up with and what I deal with," she said. "Being scrutinized publicly can definitely make or break a relationship and you have to have that strong foundation, so I have to have somebody that understands that kind of lifestyle."
OK! GALLERY: JESSICA SIMPSON PROUDLY PRAISES PRICE OF BEAUTY WITH HER BFFS
They also need to understand her lifestyle choice of only brushing her teeth three times a week!
Article continues below advertisement
"My teeth are so white and I don't like them to feel to slippery but I do use Listerine and I do floss everyday. But, I don't brush them everyday," she told Ellen. "I'll use a shirt or something. I know it's gross but I always have fresh breath. It's really weird but I have great breath. They are too slippery. My lips just slide all over the place… I can't catch up with my mouth. I need a little coating."
Ellen's responded by giving Jessica a big basket of dental floss!
Oh, the price of beauty!