NEWS
Jessica Simpson: My Ideal Man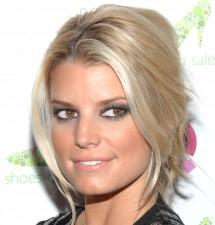 Jessica Simpson is Hollywood's most eligible bachelorette — and she plans to stay that way until she finds a man who has the three must-have traits she's looking for in a lover.
Jessica, 29, has opened up about her dream guy in an interview with Extra, airing tonight.
First off, "I definitely love a spiritual man," she says, "somebody that is going to always inspire me."
Second? "I don't want to get bored," says the singer, who split with Dallas Cowboy Tony Romo in July, "I can bore out pretty easily, so I love intellectual men ... people that will always keep me intrigued."
Article continues below advertisement
Third? "And, you know, I love artistic men," says Jessica who dated John Mayer, "somebody that really understands their art."
Plus, he can't be a shy guy. "I like a confidant man," she says.
Meanwhile, Jessica is grateful to be traveling the world for her new VH1 reality show, The Price of Beauty, so soon after her humiliating summer break-up.
"I couldn't have had this journey at a better time in my life — to seek out beauty, to seek out confidence, and to seek out the power of a woman," she says.
And she says she's come to terms with her body image after being criticized for her fluctuating weight.
"It really is about who I am and what I want to become," she states, "and what's going to make the best version of myself."
"What people say about me," she adds, "all that stuff is not really important."