NEWS
Jessica Simpson Rather Have a "Great Pair of High Heels Than a Hug"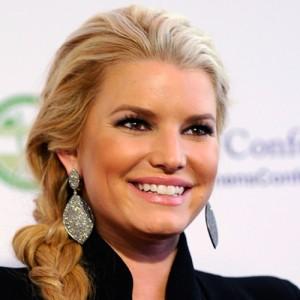 The saying "diamonds are a girl's best friend" doesn't apply to Jessica Simpson. But if you swapped out "diamonds" with "shoes" then the singer/actress/designer would be on board. While everyone wants to know about her wedding dress, Jess mainly cares about footwear.
"Shoes are my best friends, so it's a good thing we have a great relationship," Jess told Extra this week in an interview. "I'd rather have a great pair of high heels than a hug."
Article continues below advertisement
Jess also thanked shoes for helping her build a multi-million dollar clothing empire.
"The reason I started the collection was that everyone was wanting to buy what I was wearing on my reality show that I did," she said, referring to MTV's Newlyweds. "I felt like, 'Why am I giving all these other designers props when I could be doing it myself?' "
Jess is gearing up for her nuptials to Eric Johnson this summer! We can't wait to see what she wears!