NEWS
Jessica Simpson Returns to Reality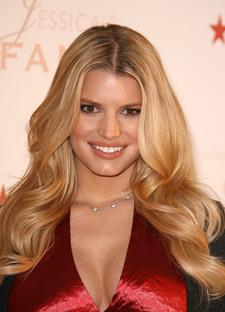 Fans of Jessica Simpson's work on her reality show with ex-husband Nick Lachey, Newlyweds can rejoice: The woman who once asked if Chicken of the Sea was chicken or tuna will be back on reality TV soon.
Jess has signed on for VH1 series The Price of Beauty, a show which, according to a press release, will take her all over to the world to "to meet women, study local fashions, dietary fads and beauty regimes," to try and figure out the meaning of true beauty.
Article continues below advertisement
"I have always believed that beauty comes from within and confidence will always make a woman beautiful, but I know how much pressure some women put on themselves to look perfect," she says in the release.
But if you're looking for your next fix of Jess soon look elsewhere – The Price of Beauty won't air until 2010.