NEWS
Jessica Simpson Steps Out in the Wintry City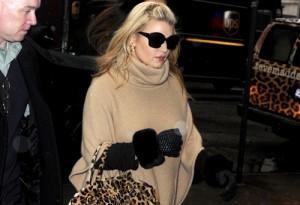 Jessica Simpson must've been pretty embarrassed when that van showed up on the same NYC street she was walking on, basically wearing the same leopard pattern as she was! Jess ventured out into the cold and snowy Big Apple on Friday with her favorite animal print bag in hand just as a van with the same motif drove by.
OK! JESSICA SIMPSON LEAPS INTO THE BIG APPLE WITH LEOPARD
Jessica already showed off her stylish bag yesterday as she made her rounds around town, and we have to say, we like it!
Article continues below advertisement