NEWS
Jessica Simpson Is Suffering A MAJOR Beauty Dilemma And Is 'Paranoid' About Her Looks!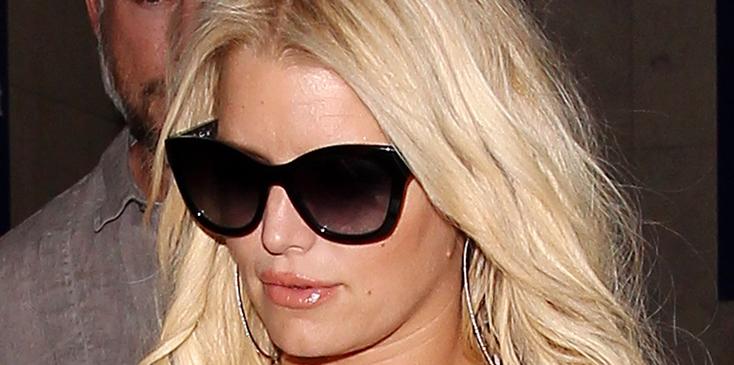 Being cute isn't always what it's cracked up to be —just ask Jessica Simpson. It turns out that after years of visits to the hair salon, major damage has been done to her tresses, and she's freaking out about it.
A source told OKMagazine.com that Jessica is suffering from hair loss as a result of her daily beauty routine and years of subjecting her hair to dye jobs and styling. But she's not willing to cover up her hair and would "rather go bald than start wearing wigs." Even though she has her own hair extension line!
Article continues below advertisement
And sadly enough, this hair dilemma has been ongoing for quite some time. "This has been a growing problem for her this year and she's paranoid about wearing her hair in a part, which makes her thinning hair very obvious," added the insider.
One would think that with net worth of around $150 million, Jessica would be able to easily find a remedy, but apparently money is not a cure all.
"She pulls out clumps of it in the shower every night and it's getting worse…Her hair has always been her crowning glory but since birthing two kids, it's lost its natural texture and thickness," said the source.
Do you think Jessica just needs to resort to wigs? Let us know in the comments section.