NEWS
Jessica Simpson Takes on a Twitter Hater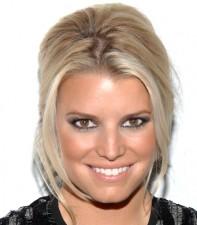 We've got to say it: Major props to Jessica Simpson, who not only didn't ignore it when a mean-spirited Twitter user insulted her, she took it to the next level by re-Tweeting the mean comment and turning it into a joke.
It all started when Jessica Tweeted earlier, "Everyday I am challenged to be the best version of myself. Can I do it?Yes!! Gods plan for my life is bigger than me...so is yours..believe!"
Article continues below advertisement
Some random person out there in the Twitterverse took it upon themselves to make fun of Jess, who responded and included the insult as part of her reply.
"The G in the word God is capitalized. My *ss is small actuallyRT @MissMallory2u: I highly doubt god's plan for you is bigger than your ass."
Jess then added, "i have worn butt pads...lol :)"
Once again, nicely done, Ms. Simpson. Nicely done, indeed.