NEWS
Jessica Simpson At Her Weight Loss Goal: 'I Feel More Comfortable In My Skin'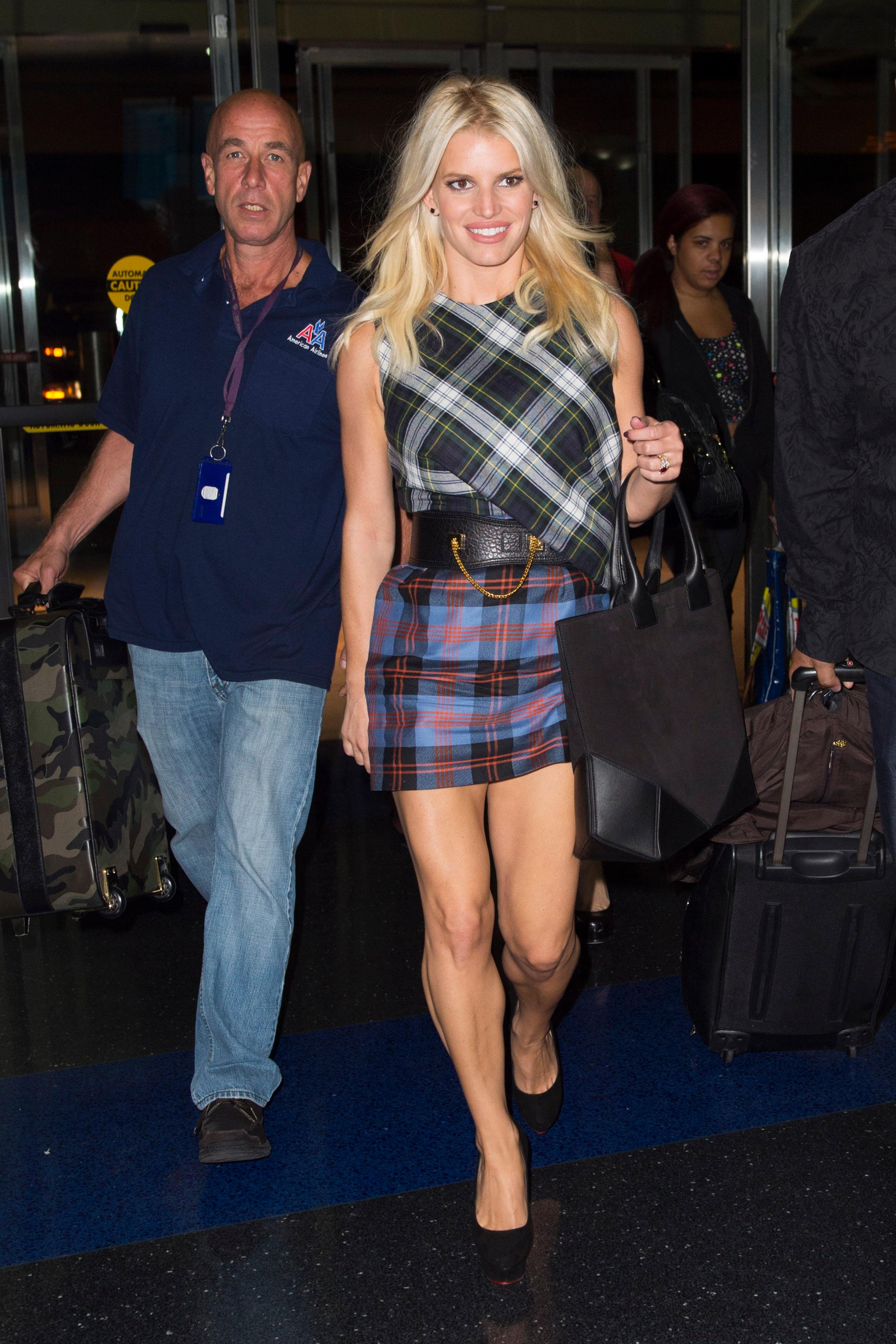 Jessica Simpson has been looking great recently, showing off some massive weight loss since having her children. But it wasn't easy for the blonde bombshell to shed the pounds—and deal with the criticism.
The mother of two – 2-year-old daughter Maxwell and 14-month-old son Ace – said she used the harsh words about her weight as fuel to maintain her confidence as well as inspire other women struggling to revert to their post-baby body.
Article continues below advertisement
"If anything, it empowered me to rise above and stand up for all the women out there that do have trouble losing the weight," the 34-year-old said on the TODAY show.
Visit NBCNews.com for breaking news, world news, and news about the economy
"It wasn't my priority to please the public and make them feel like I'm supposed to be looking like when I was 25."
When asked if she no longer felt sexy with the additional pounds, the fashion designer said she, as well as husband Eric Johnson, felt she was sexy the whole time.
"I don't think that I wasn't still a sex symbol. To my husband I was extremely sexy," she said.
She did admit, though, she now feels "more comfortable in my skin" and has been maintaining her current size thanks to Weight Watchers.
Simpson, who is a spokesperson for Weight Watchers, tweeted how proud she is to be at her goal weight.
Earlier this month, Simpson penned an article for Glamour magazine where she also credited healthy habits for her weight loss.
"Today, I feel truly comfortable in my own skin. Better exercise habits, food choices, and lifestyle changes have contributed to this, but ultimately, my confidence comes from my state of mind," she wrote.