NEWS
Jessica's Make-Good Donation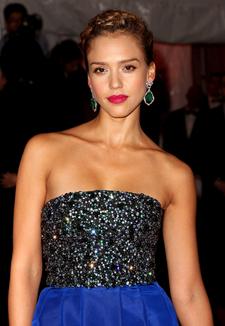 Although she won't be charged with vandalism for plastering a United Way billboard in Oklahoma City with a shark poster, Jessica Alba is trying to make up for her actions by donating to the charity.
She apologized previously for the stunt, which occurred while she was in the city filming The Killer Inside Me.
Erin Brewer, spokeswoman for United Way of Central Oklahoma, says Jessica's lawyer asked that the amount she gave not be disclosed, but that she qualified for a program that recognizes donors who give over $500.
Article continues below advertisement
Brewer says the gift was "generous" and "appropriate."