NEWS
OK! Exclusive: Jill Zarin On How She's Moving On From 'Real Housewives' Drama To Acting Drama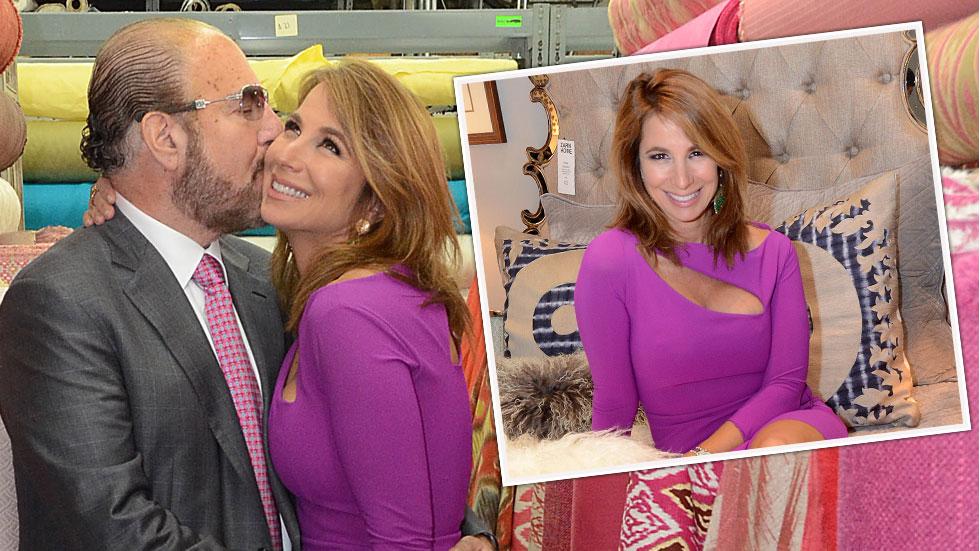 We can't imagine a holiday party with juicer gossip than one hosted by Jill Zarin, former star of The Real Housewives of New York City and, now, budding actress and star of Syfy thriller Night of the Wild, and we weren't disappointed—but that's no longer her ball game!
OKMagazine.com scored an invite to Jill and Bobby Zarin's holiday party at Zarin Fabrics in New York City to benefit Housing Works, and in between trying not to take home all of the store's new line of furniture and home decor, we chatted with Jill about how she's putting the drama of Real Housewives behind her to pursue real-life drama (well, sort of!) as an actress! In between laughs and shopping, we also give the ex-reality star a moment to clear the air about that now-infamous "unhealthy" comment that put her front and center of the Housewives hoopla yet again.
Article continues below advertisement
OKMagazine.com: Tell us about acting!
Zarin: "I just did a movie on SyFy. When I said I was doing a movie, some people might have said, 'She's lying and making it up' but actually, in fact, I did do the movie with Kelly Rutherford and I didn't get cut. It was really exciting and really fun and I want to do it again!"
PHOTOS: 12 Former Real Housewives We Wish Would Come Back
OKMagazine.com: How are you breaking into acting and how did you get the secret role you've been teasing?
Zarin: "I've auditioned for a bunch of stuff. We'll see what happens. I also did a David Spade TV show Fameless which was improv acting. I did say slip of the tongue that I was cast in a series which is true because why would I lie about that."
OKMagazine.com: Some people are saying you are lying, though.
Zarin: "People are either jealous, bitter, angry or whatever is going on in their life that they just want to bring you down, too, and sometimes I let that happen to me and someone has to smack me in the head and say don't listen to that!"
Article continues below advertisement
OKMagazine.com: Same here! But you've obviously been dragged back in the mix again about Real Housewives of New York, so how are you moving past it?
Zarin: "People take things out of context. I get really frustrated when things get taken out of context to make me look bad and to make people get mad at me and I didn't do anything. It upsets me because I don't have any bad intentions for anybody on the show, before, during and after. I honestly really only wish everyone well. I am a fan of the New York Housewives.
PHOTOS: Real Housewives Of New York's Biggest Scandals
OKMagazine.com: So how are you moving forward from all of the drama?
Zarin: "I'm happy where I am in my life right now. It's hard for me because I'm famous because of the show that made me famous. So it's not fair for people to get mad at me and say, 'Why doesn't she move on.' It's not about moving on. I have moved on. My life is in a great place. I have no ill will towards anyone. I don't sit at home and harp about it all night. But it would be unfair to pretend I was never on the Real Housewives of New York City. I was part of an incredible franchise, I was part of the opportunity of a lifetime. I'll always be grateful to Andy Cohen, to Bethenny Frankel, to Ramona Singer, to LuAnn de Lesseps and to Alex McCord for the incredible chemistry that we had that created a show that has lasted 10 years and will continue to last for years and years. We will always be connected."
Zarin Fabrics line of luxury affordable (yes, we swear!!) furniture and home decor is available on the Zarin Fabrics website now.