NEWS
Jillian Michaels Just Says No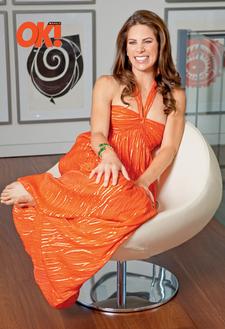 Jillian Michaels is partly responsible for helping The Biggest Loser contestants lose the weight they need to, but she's making it clear that her excercise regimen is drug-free and proud to be, despite an accusation to the contrary from last season's Filipe Fa.
"Filipe said, 'I think Jillian is giving people drugs,'" she tells TV Guide Magazine, with the unspecified drugs in question being the weight-loss aiding variety. "We had an entire 'Kenneth Starr' investigation. Because the minute someone makes that claim, you have to. They didn't shut down production, but it took a week. I was so furious, so disgusted. I felt so betrayed."
Article continues below advertisement
Filipe, however, denies making the accusation, which happened after the teams had to switch trainers. Jillian says he just didn't want to work with her.
Fa says he never made the accusation. "We had some issues, obviously, with us switching teams," he says. "There was never an accusation about her giving drugs."
Not so fast, says executive producer Mark Koops, who says the camera crews heard Filipe. "The accusation came from Filipe," he confirms.
All the contestants routinely have their blood and urine tested to make sure they're staying healthy, and are only given multi-vitamins and caffeine pills by the show's medical professionals.
Filipe's accusation had to be looked into, Koops says, "to make sure nothing untoward was happening," and Jillian was cleared of any wrongdoing.
JILLIAN TAKES THE WEIGHT OFF IN OK!: