NEWS
Florida Gators Coach FURIOUS That People Are Accusing Him Of Being The Naked Shark Humper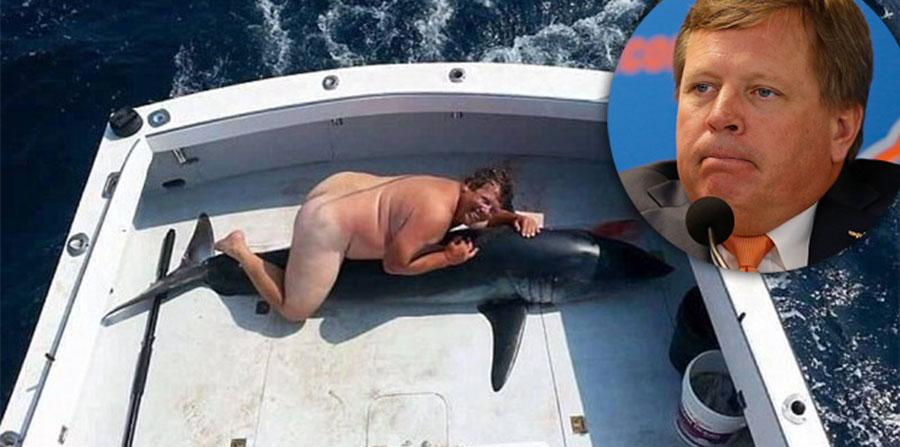 Much of the internet has already decided that Jimmy John's founder Jimmy John Liautaud is the man pictured in this photo, naked and humping a shark. However, some theorists insist that it could be University of Florida football coach Jim McElwain, and let's just say he's not amused.
In a new interview, the football legend spoke with The Orlando Sentinel, furiously denies being the guy in the photo, insisting, "I don't know who it is, but it isn't me."
Article continues below advertisement
Still, despite the fingers pointing at McElwain, many people insist that the photo is of Jimmy John, citing his past as a big game hunter, plus his striking resemblance to the man in the photo.
Who do you think humped the shark? Share your thoughts in the comment section!