NEWS
Jimmy Kimmel "I Am Gonna Do Something Very Weird During The Show" While Hosting the Emmys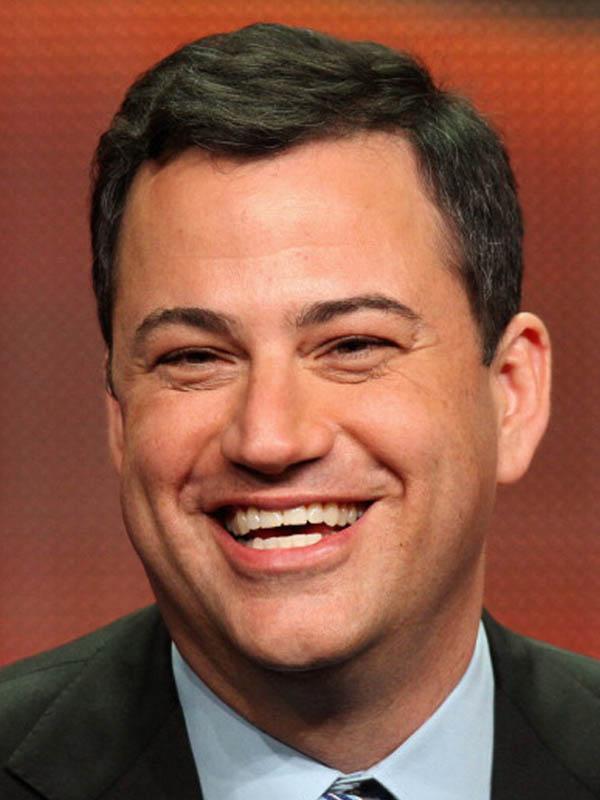 Jimmy Kimmel is hosting the 64th Primetime Emmy Awards this Sunday and he tells EW why it's so important you watch.
OK! GALLERY: JUSTIN BIEBER CONFRONTS FANS OUTSIDE OF JIMMY KIMMEL LIVE
"I am gonna do something very weird during the show. I think it could possibly be the biggest prank ever pulled, as far as number of people involved. Possibly. I haven't researched it, but it'll definitely be right up there," he says. "The audience will be a participant in this. So it's important that you watch because you're either going to be in on it or not."
Article continues below advertisement
While he won't give up much info on what he's planning to do, he hopes his opening monologue will deliver on laughs.
"I hope it will be funny. That will be a nice surprise for everyone, I think, if it is. Other than that, it's not like there's some kind of cliffhanger in the end. You do take the news into account so if something big happens, like if an elderly actor decides to have a conversation with a piece of furniture or something the night before, certainly that would be mentioned."
OK! GALLERY: LADY GAGA KEEPS HER COOL WHILE WARMING UP FOR JIMMY KIMMEL LIVE
The late night talk show host has been the helm of a few big events now, and knows what it takes to have a show be entertaining from the beginning to end.
"I think part of that, really, is the structure of the show. I've hosted a number of awards shows now, and typically, you're on at the beginning, and then you're on again maybe 20 minutes later and then we see you at the end. It's important, I think, to have the opportunity to speak in case something fun happens. Most hosts don't get that, just because they start speeding up and then you disappear from the show. So the way executive producer Don Mischer has structured the show will allow me to comment or act on things if something worthwhile happens."