NEWS
Jimmy Smits on Jennifer Lopez: "She'll Be Well Rounded As a Judge" on 'American Idol'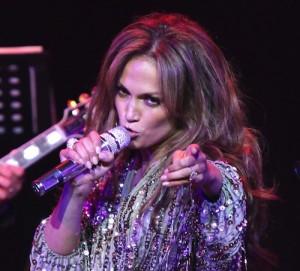 When asked about reports that Jennifer Lopez will be the new American Idol judge, her former My Family (Mi Familia) co-star and friend Jimmy Smits told OK! he didn't know if it was true.
"Is that like, a go?" he said.
But Smits, who appeared at the NBC party at the Beverly Hilton Hotel Friday night to promote his new legal drama, Outlaw, was happy to elaborate on why J. Lo WOULD be a good Idol judge if it's soon confirmed.
Article continues below advertisement
IS KARA DIOGUARDI OUT OF 'AMERICAN IDOL'
"I know Jennifer. Let's not forget she mentored on the show and she did a great job doing it," Jimmy said. "The dream that those kids all want to attain, she has actually walked that path, I mean, not in the Idol way but she knows what that is."
Jimmy explained that if Jennifer takes the judging gig, her experience as a crossover artist would be very insightful.
'IDOL' INSIDER: JENNIFER LOPEZ ACCEPTS OFFER TO JUDGE 'AMERICAN IDOL'
"It's not easy to be an actor and one day say, I think I want to be a singer now. She did it in a good way so I think she'll be ideal because the life experience to draw from, she knows very music well, and that I know because I know her personally and I know Marc—they live and breathe music and she's very eclectic in the way she feels about music, so I think that's one thing that will make her perfect.
The mom of two has what it takes to replace former judge Simon Cowell, in Jimmy's opinion.
ELLEN DEGENERES BIDS FAREWELL TO 'AMERICAN IDOL'
"Jen's got a sassy side, too, and I think she'll be well rounded as a judge and be entertaining. And you need to do that in that job." Smits added, with a smile, "I really gave her a big plug there!"
By Carole Glines