NEWS
Joan Rivers Calls Brooke Shields A Fake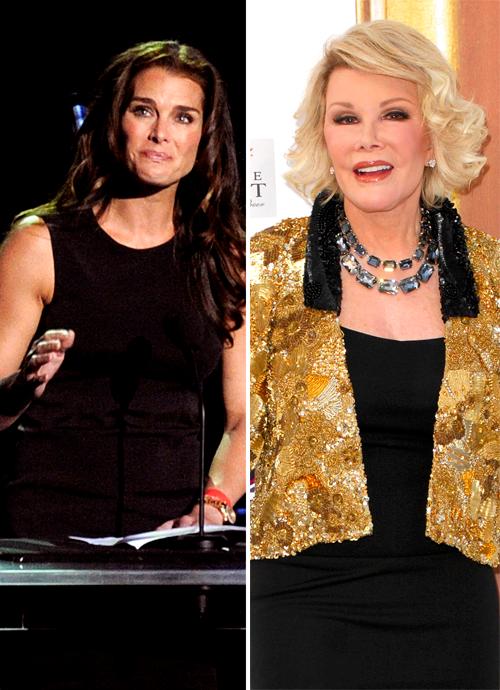 Many people shed a tear when Brooke Shields remembered her friend Michael Jackson at his memorial service on July 7th, but apparently Joan Rivers wasn't one of them.
No, it's not because a surgeon has disconnected her tear ducts.
The acerbic comic and reigning Apprentice champion has called the Blue Lagoon actress a fraud, saying she faked her grief to get herself some coverage in the media.
"She was Michael Jackson's dearest friend," Joan says, rolling her eyes, on a video on TMZ, "... she hadn't seen him since 1993."
Article continues below advertisement
When the camera guy asks her if she thought Brooke's sentiment was genuine, Joan spits back, "Oh darling, grow up! It's called 'face time'."
Well, we don't know about Brooke, but heaven forbid Joan ever use another celebrity to get some attention...