NEWS
Joaquin Phoenix Still Acting Weird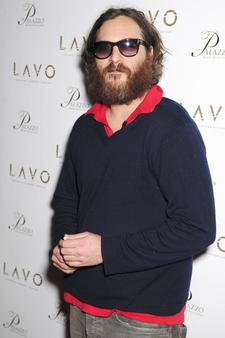 So, what exactly is going on with Joaquin Phoenix? The actor, who said he's done with movies and wants to focus on his music, has made a slew of bizarre appearances recently, including a widely-panned rap gig last month.
And now the bearded, sunglasses-wearing Joaquin has made another odd showing, on The Late Show with David Letterman last night. Nodding and fidgeting, he slurred his words when Dave asked about his beard.
Article continues below advertisement
"I'm okay with it, but now you're making me feel weird about it," replied Joaquin.
Speaking of feeling weird, the entire interview is a bit baffling as Joaquin barely speaks and the audience can't help but continually break into laughter as Dave looks at him confusedly.
When Dave asks about his music and Joaquin says he does "more of hip hop music," the audience giggles, prompting the bearded one to ask, "Is this a joke?"
You tell us, Joaquin. You tell us.
Watch a few minutes of the interview below: